Meat & Butcher Shop
Meat & Butcher Market POS Software
One thing all Meat & Butcher Shop products have in common is that they sell quickly, making sales and inventory management difficult. Inventory management is critical in this business for growing income and ensuring good customer service levels. The majority of the products are perishable and have a short shelf life, which might lead to a sales shortfall if not effectively handled.
Every store has to cope with inventory control and consumer demand on a regular basis in today's market. The most typical reason for missed sales in this market is out-of-stock items.
These stores, on the other hand, sell a wide range of products with varying life cycles or chains, which can make ordering more difficult and have an influence on inventory management. CLS-SOFT offers three different POS systems, depending on your retail business style: "RetailMaster," "POSMaster," and "CloudPOS," all of which allow you to manage all of your firm's operations from your back office in a smooth and exact manner.
Pricing, inventory management, sales and reporting, staff performance, promotions, offers, and campaigns, among other things, are all handled by our system. Our retail management and point-of-sale software are feature-rich, fast, and reliable. Our system is straightforward, rapid, and fully integrated into the shop's operations. In the future, our plan will bring
HOW TO CHOOSE THE RIGHT SOFTWARE FOR YOUR BUSINESS
Features We Have
Robust POS Features
Empower your sales associates by giving them access to proper information on the POS interface. Also, provide them excellent tools which help to make their customer satisfy easily.
Requisition for Supplier
Submitted a purchase requisition for review & get your requested PO generated for the purchase requisition lines and submitted to the vendor for order fulfillment.
Cut Your Checkout Lines
Develop employee productivity, effectiveness and make happy customers with our quick and flexible POS system.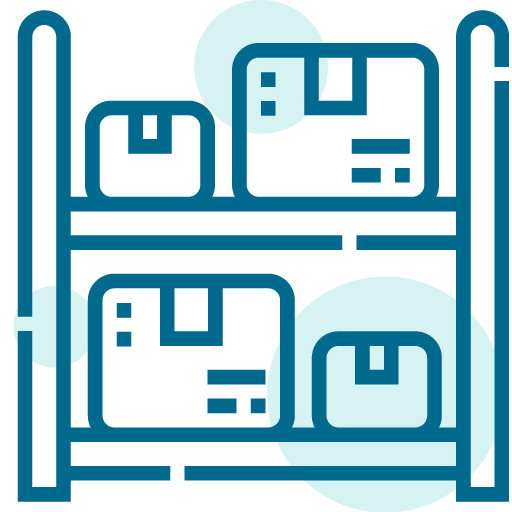 Better Inventory Management
Spend very little time on managing warehouse processes, get total control of your inventory and reduce losses due to waste. Our super shop POS software integrated your inventory precisely that keeps track of all of your inventory.
Loyalty & Promotions
Prepare & arrange loyalty points and discounts, gift coupons depends on purchase, make advance prices and offers and take control over them very easily.
Handle Complex Pricing
Effortlessly manage the pricing of different types of branded products in the inventory system & manage their location with our POS system, no matter what is your business size.
Multiple Payment Mode
Billing & real-time payment statuses are tracked & recorded from a single dashboard & have access to multiple payment modes.
Cloud Reports
Wanted to keep track of your store's sales when you are out of town? You can easily do that with our "CloudPOS" system. You will be able to see detailed reports from anywhere, anytime you want.
Day Closing
Calculate you're per day sales & purchase every day in the end time of closing the store, assume & maintain your monthly profits & losses.
WE WILL DO EVERYTHING WE CAN TO MAKE OUR NEXT BEST PROJECT!
Benefits You Will Get
Eliminate Mistakes
Drastically reduce staff errors and lengthy training segments. Avoid doing any kind of mistakes with our meat and butcher billing software.
Always Up to Date
We manage updates gradually so that your store will always have the latest security updates and features.
Upgrade Your Security
We tight the security of your POS system and data seriously & keep all of your records & reports safely.
Innovative
We approach Point-of-sale in a different way, whatever your business size, or target market. We Suggest solutions according to your meat and butcher billing software.
End to End Management
Nicely organized with product forecasts in terms of billing, Inventory management, and deliveries, the system delivers brands and retailers full control over their key product procurement and financial promises.
Show genuine care
Create customer profiles, properly communicate with them, behave politely and follow up. Know exactly what products they need and enhance their shopping experience.