Best Car Repair Management Software in Germany
If your car service is faced with an overabundance of customers or employees just starting to get confused in the documentation, then automation of work processes is necessary. This is the delegation of a part of the same type of tasks to special programs. Suppose we consider the process from the point of view of the service station. In that case, it implies the ability to effectively and competently track the progress of employees, customer requests, comply with all repair work deadlines, control the supply of spare parts, and so on You Need Vehicle Management System.
A good online or offline business process automation program is used for time tracking or a database of a service station. A car repair shop and a car shop are excellent solutions to reduce the burden on employees, manage the efficiency of the entire system, reduce downtime, which can increase profits several times and the personal income of the entrepreneur. Many companies have already tested the new CRM systems and accounting software. They were pleased with the result and the significant increase in productivity.
If your workshop needs automation, order multi-functional universal software from CLS-Soft. Access to the program for accounting for all work and business processes at a car service can be bought not only in Germany, because we work in any country in Europe. 
Why do you need a Car Repair software package from CLS-Soft ?
First you need to understand why your company needs an accounting program to analyze the work of a car service. It is necessary for a number of reasons:
freeing working time from routine such as drawing up plans, checking deliveries of purchases of spare parts for cars;
simplification of work with the customer base (development of portraits of categories of people for more effective cooperation with them;
a significant reduction in errors in accounting and calculations (an extremely easy-to-use, but powerful data analysis system is provided);
acceleration of the formation of documents;
optimization of all costs and expenses;
ensuring reliable storage of personal data of customers and other commercial information.
Programs for accounting and optimization of business processes of service stations and cargo or passenger car services have been using for a long time. The best of them is the complex from CLS-Soft, because we operate not with abstract advantages, but with statistical data and facts.
What are the key benefits of our car repair software?
The advantage of our accounting software for analyzing the downtime of service stations and maintaining other parameters is that with it the management of a car service will become more efficient and business processes will be optimized.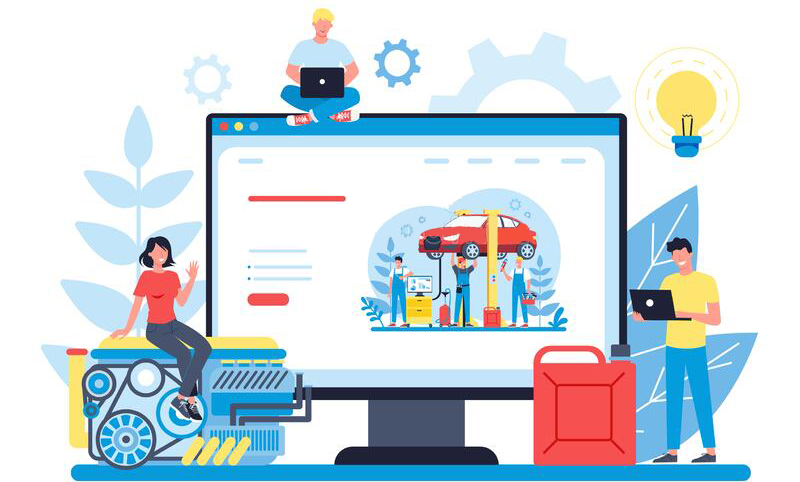 Suppose you want to buy software for a service station or optimize a car service. In that case, you definitely need to order software from CLS-Soft, because we work throughout Germany and all over Europe, we provide one of the most favorable conditions for cooperation.
We offer faster work, transparent accounting, customer confidence, and flexibility in process customization. The first point provides a structured database. Paperwork is doubled. Data is entered into the computer only once by moving away from paper documentation.
Transparency is achieved because data on all works is available in one click; instant visualization of problems will help avoid unpleasant moments. Customers' confidence increases, because they see all the services and their cost, and calculate every step.
Flexibility is also important because the process settings are individual. You can sharpen everything for a specific vehicle service station with your own nuances.
What will I get after ordering the software?
By ordering our cloud software, you also get:
security – all data is stored on remote European servers with automatic backup recovery;
quick access – can be obtained from any device at any point;
savings – one license is enough for all users, and no investment in a PC is required for work;
convenience — all problems are solved promptly, the operator is always online, and the software interface is extremely simple.
Explore the rates (Start, Master, Profit or Extreme). This is a professional help for service stations of any size, and orders a trial period of use. This will help make sure that our software package is one of the best on the market. Leave a request for access to a demo version of the software or contact the manager to order a full-fledged control system.
For more than 30 years CLS-Computer, the mother concern of CLS-Soft has been providing technological services in Germany. Energized with the long run experience of CLS-Computer, CLS-Soft is heading towards providing the top-notch software services among the users.